Introduction
In the dynamic world of business, growth is a universal goal. But for small businesses, scaling can be a double-edged sword. How can you achieve growth without overstretching your resources? The answer lies in efficient growth strategies.
Let's explore.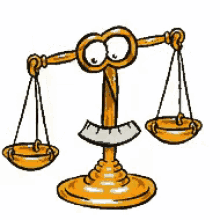 1. Understand Your Business DNA
Know Your Strengths and Weaknesses Delve deep into your business model. Recognize what you excel at and identify areas that need improvement. This self-awareness forms the foundation of all efficient growth strategies.
Customer Feedback is Gold Regularly solicit feedback. Your customers can offer invaluable insights into what's working and where you can improve.
2. Optimize Before You Expand
Streamline Operations Before considering expansion, ensure your current operations are as efficient as possible. This might mean adopting new technologies or retraining staff.
Financial Health Check Ensure your finances are in order. Growth often requires capital, so having a clear financial picture is crucial.
3. Embrace Technology
Automation for Efficiency One of the most potent efficient growth strategies is automation. Tools can handle repetitive tasks, freeing up time for strategy and innovation.
Stay Updated The tech landscape is ever-evolving. Regularly review and update your tech stack to ensure you're leveraging the best tools available.
4. Collaborate and Partner
Strategic Partnerships Forming partnerships can be a game-changer. Collaborate with businesses that complement yours to offer more value to your customers.
Networking is Key Building a strong network can open doors to opportunities and collaborations you hadn't considered.
5. Continuous Monitoring and Adaptation
Track Your Metrics Keep a close eye on key performance indicators (KPIs). They'll provide insights into the effectiveness of your growth strategies.
Be Ready to Pivot The business world is unpredictable. Be prepared to adapt your strategies based on performance and changing circumstances.
Conclusion
Scaling a small business is no small feat. But with the right efficient growth strategies in place, you can navigate the challenges and set your business on a trajectory of sustainable success.
Ready to dive deeper? Explore my tailored consulting services to supercharge your growth journey.