Bottlenecks in business disrupt the harmony, leading to inefficiencies and hindering your business's performance.
Picture this:  you're a conductor leading a grand orchestra. Every instrument has a part to play, and when they all perform in harmony, the result is a beautiful symphony.
But what happens when the percussion section lags behind, or the violins play too fast? The music becomes discordant.
This is what bottlenecks in business processes do. They disrupt the harmony, leading to inefficiencies and hindering your business's performance.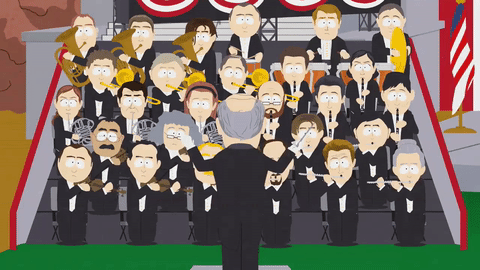 The Problem: Bottlenecks in Business Processes
Imagine your business as an orchestra. When every section plays in sync, the performance is flawless. But when one section doesn't keep up, the entire performance suffers.
In business, these are bottlenecks – tasks or stages in a process that slow down the overall workflow. They lead to delays, increased costs, and missed opportunities, disrupting your business efficiency.
The Solution: Eliminating Bottlenecks
So, how do you get your orchestra back in harmony? Here's a step-by-step guide:
Step 1:  Understand Your Symphony
Just as a conductor needs to know every part of the symphony, you need to understand your business strategy. Identify the tasks, who performs them, and how they interconnect. This could involve discussions with your team, observations, or even creating a process map.
Have you taken the time to fully understand the symphony of your business processes?
Step 2:  Identify the Offbeat Sections
In an orchestra, it could be a drummer missing a beat or a flutist playing too fast. In business, bottlenecks can be anything from a slow approval process to a piece of outdated technology. Look for tasks that delay other tasks or cause errors. These are your bottlenecks.
What are the offbeat sections in your business that are causing delays and errors?
Step 3:  Tune the Instruments
Once you've identified the bottlenecks, it's time to address them. This could involve speeding up a slow task, removing unnecessary steps, or rearranging tasks for better workflow. It's all about process optimization.
How can you tune your business instruments to play a more harmonious tune?
Step 4:  Automate the Metronome
Just as a metronome can keep the tempo consistent in an orchestra, automation can keep your business processes efficient. Identify tasks that can be automated, like data entry, notifications, or report generation. There are numerous business process automation tools available to help.
Are you ready to automate your rhythm and keep your business processes in sync?
Step 5:  Regular Rehearsals
Improving your processes is an ongoing task. Just as an orchestra rehearses regularly to improve, you should regularly review and refine your processes. This involves feedback from your team, monitoring performance, and making continuous improvements.
Are you committed to regular rehearsals to continuously improve your business performance?
Conclusion
Eliminating bottlenecks isn't just about improving business efficiency; it's about creating a harmonious business that can perform its symphony flawlessly.
By understanding your processes, identifying bottlenecks, making necessary adjustments, automating where possible, and continuously improving, you can enhance your business efficiency and set the stage for long-term success.
Are you ready to conduct your business to a flawless performance? Don't let bottlenecks disrupt your symphony. Let's fine-tune your processes, automate tasks, and strive for continuous improvement.
Get in touch to find out how to start your journey towards a harmonious and efficient business.